COMPUTER LAB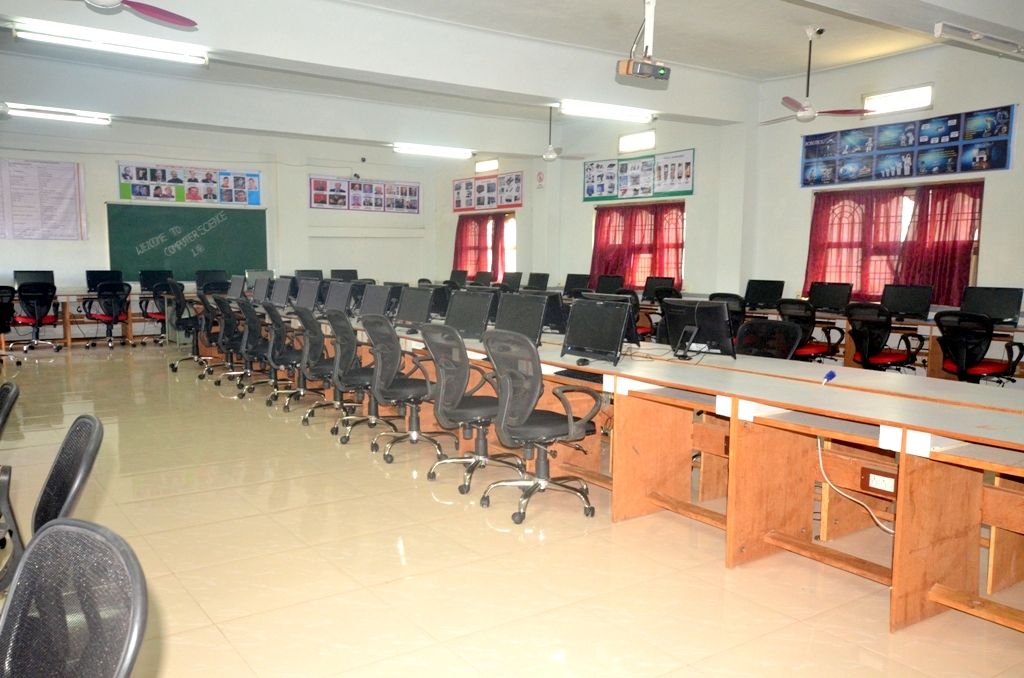 The college boasts of an ultra-modern computer centre which caters to demands of the faculty student community. The centre is open to all the faculty and students from 8.00 am to 8.00 pm free internet access is available for the faculty and students at this centre. It is also helping the needy faculty to acquire basic computing skills which they can use to handle the latest technological tools in the classroom and make this teaching sessions more interesting and interactive. Many faculty members of the science as well as social science departments use the centre has procured scanners for image scanning which is very useful to the students and teachers alike. The college has four state-of-the-art computer laboratories hours in a spacious wing of the college. The upgradation of the laboratories is an ongoing process with the ever increasing demand for computer courses. The college has purchase of a no. of softwares related to the programmes being offered to the students. These labs offer computing facilities and broadband internet access to the faculty and students in addition to the regular laboratory sessions which are part of the study programmes. They are encouraged to make the most of the facilities offered in their teaching and learning process and also in their research work.
CONTACT FORM
IMPORTANT DETAILS
FACILITES & SERVICES
IMPORTANT DATES
WE WILL BE GLAD TO HEAR YOU..